Systemex can support the development and implementation of your asset performance management strategy to:
Maintain safe and reliable operations
Decrease downtime and improve equipment availability
Reduce your operations and maintenance costs
Improve or maintain your customer service level
Manage your risks
Protect your product quality and integrity
Our extensive toolbox is designed to help you reach World-Class performance in maintenance and reliability.
Root Cause Finding Tools:
5 Whys
A3 and A4
Ishikawa/Fishbone
Continuous Improvement Tools:
LEAN Maintenance
Coaching & Training Facilitation
Value Stream Mapping
Assessment Tools:
Blitz 12©
Maintenance Economic Analysis
MRO Inventory Management
Maintenance Skills Gap Analysis
Maintenance Criticality Analysis
4th Generation Maintenance Management Tools:
ISO 55000
Reliability-Centered Maintenance – RCM2 and RCM3
Failure Modes & Effects Analysis (FMEA)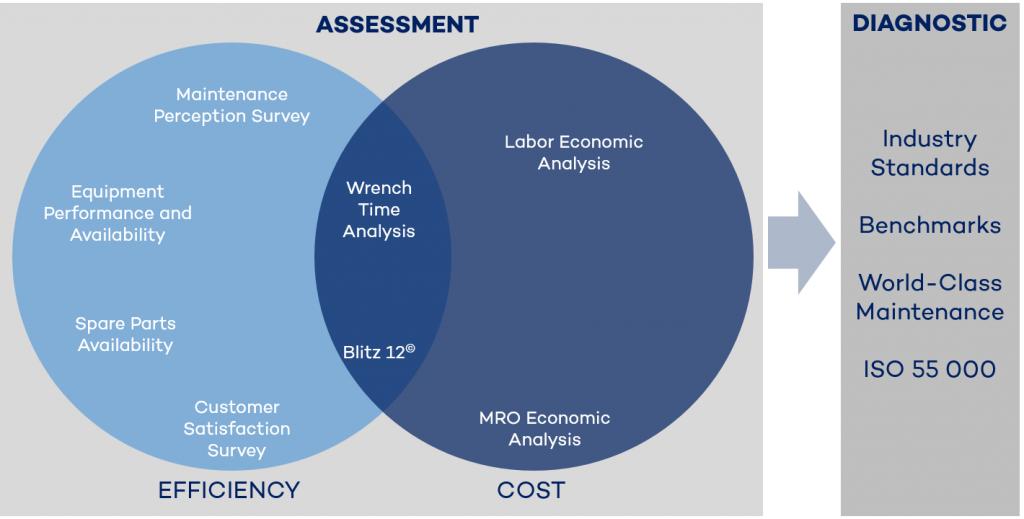 Systemex can also support you in the implementation of the Asset Health Index (AHI) for your asset fleet. AHI allows to measure the overall health of each asset based on its current condition, its functional context and the operating conditions. It is based on historical data, inspection results and condition monitoring.
AHI helps you understand, in real time, the current state of your assets and allows you to make objective asset performance management decisions, based on reliable data.