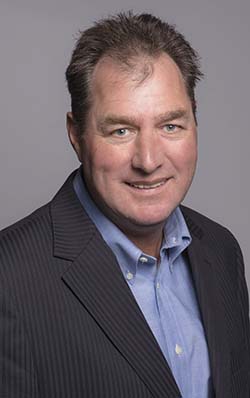 Louis Soucy, P.Eng.
President and co-founder of Systemex Industries
Louis Soucy is an experienced Manager and distinguished consultant in asset management, commissioning and operational readiness that has, throughout his career, acquired solid expertise in a variety of areas such as mining and metallurgy, oil and gas, transport, production manufacturing, and much more. In addition, mandates in North America, South America, Europe and North Africa provided Louis with a global vision of industries realities and challenges in the era of globalization.
Louis is co-founder and, since 2014, President of Systemex Industries, an entity bringing together Systemex Industrial Consulting, a consulting firm with divisions in Canada and in the United States, and Systemex Industrial Services, a maintenance subcontracting firm. In addition to being responsible for the development and growth of these two groups that include more than 50 engineers, technicians and other professionals, Louis also acts as a strategic advisor within the Systemex Industrial Consulting team in Canada and in the United States.
For several years, Louis also acts as technical adviser in asset management with the Quebec Mining Association and the Department of transport. He gained the ALADON-IVARA RCM2 practitioner certification and is an associate member of the Institute of Asset Management (IAM) relying on his asset management expertise of IAM-ISO-55000.
Louis is a graduate from Laval University in Mechanical Engineering.
Areas of Expertise
Organization and Strategy Maintenance
Organizational Structure
Analysis and selection of equipment manufacturers (LCC)
Analysis and Results of Benchmarking
Strategic Optimization of Maintenance Plans
Recovery of efficiency results
Troubleshooting
Reliable, continuous improvement and RCM2
Economic analysis of maintenance function